BAHAMA & COLONIAL SHUTTERS
Whether it's that Caribbean flare or the New England look you are after, we have a system for you.
With a variety of colors our Bahama and Colonial line can give your house or business the appearance you want with the protection you need.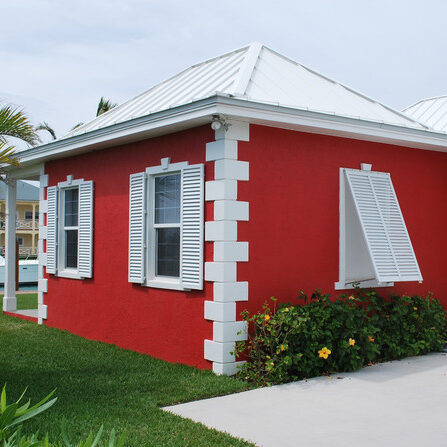 Storm Protection Shutters
Bahama Shutters are similar in design to the Colonial Shutter. Bahama shutters cover windows and are hinged at the top giving the house a Bahamian or tropical appearance. The Bahama shutter also reduces the amount of sunlight entering the window. Simply lowering and latching the shutter provides storm protection.
Colonial Shutters are hinged on the side and open to the outside of the window promoting the look of a Colonial Estate. Before the storm arrives, the shutters are simply closed and latched with hinges and / or locking bars.
Whether it's shade, privacy, protection or just to get a new look, we have a solution for you.
These shutters come in decorative and impact resistant
Enjoy safety and design by choosing these Croci Bahama and Colonial Shutters
Interested In Colonial or Bahama Shutters?